Now available from Navigraph is nDAC Base Pro, a software framework that handles digital vectorized aeronautical charts. The charts are available in AreaPacks that cover many regions of the world, offering flightsimmers real navigation tools in which to conduct their flights. Also announced was nDAC Tailored, a customized version. For full details, click on Read More.
Following the premiere product presentation of the nDAC Base Pro software at the Sim Build Scandinavia 2004 Conference, held in Gothenburg, Sweden, October 2-3, the nDAC Base Pro software is now publicly available in the Navigraph Online Store. The nDAC Base Pro is a software framework for viewing, organizing and printing aeronautical charts - approach plates in particular.
Upon request Navigraph has decided to offer a second product in the nDAC software suite - namely the nDAC Tailored edition, primarily geared towards the virtual airline companies that needs customized approach charts according to their route network.
The Navigraph Online Store
The Navigraph Online Store opened as scheduled Sunday, 3 October at 18.00 (GMT+1). It is now possible for flight simulator users worldwide to obtain high resolution approach charts based on data provided by European Aeronautical Group (former SAS Flight Support). The Online Store accepts online payment by credit card and delivers within Europe in three days and worldwide within a week.
General Remarks
The charts provided in nDAC Base Pro do not contain data for category A aircraft. The navigation data provider, European Aeronautical Group, refers to this concept as "for professionals by professionals" which in effect means that data for general aviation is not included. This makes for a clear and easily comprehensible chart.
Benefits
Some of the benefits of the nDAC software are:
Vectorized charts allow for printing in any size
Powerful search and filtering functions quickly find the chart your are looking for
Up to date information provided in 6 months revision cycles through Update Licenses.
Contains ADI, Aerodrome Directory Information
Bookmark and route functions help you organize your charts
Extensive help file for installation provided with each shipment
The application includes a 12 page help file which covers all basic functions
Dynamic help buttons provide extra information in float-on-top windows
Technical Specifications
The nDAC Base Pro specifications are:
Operating system Windows 2000 (SP4), Windows XP
Display Min. 600 by 800 px, 256 colors
CPU Pentium III, 500 MHz
RAM Min. 128 MB
Disk space Min. 900 MB free space for all current AreaPacks
Peripherals CD-ROM reader, Internet connection
Coverage
The currently available nDAC AreaPacks are:
Africa & Middle East, Revision 1 (approx. 930 charts, 88 MB)
America, Revision 1 (approx. 1250 charts, 153 MB)
Asia, Revision 1 (approx. 1610 charts, 150 MB)
Northern Europe, Revision 1 (approx. 1500 charts, 141 MB)
Nordic Countries, Revision 1 (approx. 1110 charts, 128 MB)
Southern Europe, Revision 1 (approx. 2140 charts, 197 MB)
Pricing
The price for one license of the nDAC Base Pro including one AreaPack is set to EUR 45,00. Additional AreaPacks are sold for EUR 25.00.
Demo
Demo CDs can is available at the cost of shipping and handling. Online demo will be available as soon as the Internet Service Provider accepts the extra transfer quota this will yield.
nDAC Tailored
The nDAC Tailored edition is customized version on the nDAC software. It is primarily geared towards virtual airlines organizations or associations that need a common set of navigational data.
Benefits
With nDAC Tailored edition customers can obtain:
Geographical Tailoring: The AreaPacks can be adapted to fit the particular route network of the VA
Functional Tailoring: Navigraph will develop and include functionality that is useful for the specific VA. This might include search and display functions to external data sources or including software for various calculations.
Operational Tailoring: VA operational information can be included and organized in the same browser as the charts, much like the ADI is today.
Corporate Tailoring: Navigraph will brand the nDAC Tailored edition to fit the VA graphic profile. This includes logotype, color schemes and graphics.
Technical Specifications
Depending on specific customer requests, but is general those of the nDAC Base Pro.
Coverage
According to specific customer requests.
Pricing
According to separate quotation.
Company Information
"Simulated flight. Real Navigation." Navigraph is a Swedish software company founded in August 2003. The aim is to provide the international flight simulation community with tools and software like those available to the aviation industry. Navigraph consists of both software engineers as well as a network of pilots and ATC personnel. A close collaboration with data providers allow for professional products with highly realistic information.
Further Information
For further information please contact:
Mattias Lannerberg
mattias.lannerberg@navigraph.com
+46 709 97 51 38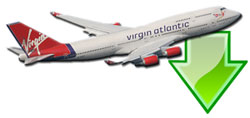 Don't forget... We have a huge selection (over 24,000 files) of free mods and add-ons for FSX, P3D & X-Plane in the file library. Files include aircraft, scenery, and utilities All are free-to-download and use - you don't even need to register. Browse on down to the file library here.