As the airplane banked over the Swiss Alps, Kurt looked out his window. He could see them all in a little line: Samedan, St. Moritz, Silvaplana and Chamfér. He smiled to himself – he just ended the greatest skiing weekend of his life. He turned his head to the pillow to take a nap.
The co-pilot asked for permission to do the same – instead of skiing, he has been working constantly for two weeks – he was allowed a ten minute break. The plane leveled off and settled in for the long flight.
What Kurt, the co-pilot and 200 other passengers didn't know was that the pilot also was taking a nap. Shortly after the co-pilot fell asleep, the pilot dozed off as well for around 10 minutes. Suddenly the pilot woke up, grabbed the controls and checked all instruments. The plane had been flying itself on autopilot without incident.
Is this scenario possible? A similar incident actually occurred, according to a pilot (who remains unnamed) who spoke with BBC television. You might be wondering how the plane flies itself for so long. According to the anonymous pilot, the plane warns them if it exceeds preset height and speed parameters. Unfortunately he said the alarm is not very loud and anyone could easily sleep through it. And what then?
How prevalent is "cockpit fatigue?" In September of 2010, the U.S. Federal Aviation Authority (FAA) came out with a new proposal for limiting flight time in the United States. This came after pilot fatigue was named as a very key factor in a Colgan air crash in Buffalo New York which killed 50 people in February of 2009.
Pilot Fatigue – A High-profile Issue
Pilot fatigue has become a high-profile issue for pilots associations and airlines around the world. The British Airline Pilots Association found that one in five EasyJet pilots admitted to sleeping while on duty. Almost 50% say they suffer significant fatigue and 20% say their abilities are compromised more than once during a flight.
In Australia, a Qantas airline captain issued an internal memo that appeared to admit tiredness from shifts during the night had affected the safety of flying at the airline's Perth base.
In India, pilots have been requesting scientifically backed rest rules for cockpit crews for years. They might have their wish answered in the form of a new iPhone app that predicts pilot alertness. It calculates pilots physiology time zones traveled and other factors to predict alertness levels.
Air Traffic Controller Fatigue – Also an Ongoing Concern
And it may not be just the pilots. Just last month, at Reagan National Airport in California, an air traffic controller fell asleep while two airplanes landed without assistance from the tower.
In a 2006 investigation of a crash in Lexington, Kentucky that killed 49 people, the NTSB (National Traffic Safety Board) found that a controller admitted to having only 2 hours sleep when the jet attempted takeoff on a door closed runway.
In 2006 an air-traffic controller at Chicago's O'Hare International told pilots by mistake that an Airbus A320 should cross a runway. Shortly after that, he cleared a Boeing 737 to takeoff on the same runway. Fortunately the pilots figured out the mistake and aborted their instructions. The controller in question admitted to working on only 4 hours sleep.
In 2004, an air-traffic controller at Los Angeles International Airport gave instructions to a Boeing 737 to go ahead and take off. At the same time, a Boeing 747 was making final preparations to land on the same runway. Again the pilots figured out what was happening and veered off. In that case, the controller told investigators she had slept only 5 hours.
Recently the US Department of Transportation criticized the FAA for not being quicker to alleviate air traffic controller fatigue at three air traffic facilities in Chicago. The report said controllers don't have enough time off between shifts and the result is fatigue which could lead to safety issues.
It's Not Just Lack of Sleep, But Also Poor Quality Sleep
ABC News reported in February of 2011 that, contrary to statements by the airline industry, many pilots reported to duty after only getting a few hours sleep. Not only was the sleep time short, it was of poor quality. The television network interviewed fatigue experts, who called sleeping in crowded crew lounges and so-called crash pads "destructive sleep", a type of poor sleep that does not refresh like normal sleeping patterns. Critics say poor sleep and lack of sleep is putting airline passengers at risk.
The New Aviation Bill
Just this month (April 2011), the U.S. House of Representatives passed a new aviation bill that cuts funding for the FAA, and protects industry from new safety regulations being proposed by the Obama administration. The bill, which was put into motion by Republicans, said that the government could spend less on aviation oversight but still keep air travel safe. Opposing Democrats said the cuts would force layoffs including safety inspectors who could help prevent dangerous incidents like sleeping air-traffic controllers
The bill also targets 8 sets of new rules being drafted by the FAA that were required by the safety law enacted by Congress last year. This includes rules adjusting how many hours a pilot can be required to work, and how much rest they must get between flights.
Groups opposing the bill included families of victims of the Colgan crash near Buffalo, as well as Chesley "Sully" Sullenberger, the now famous captain who landed his plane in the Hudson River after hitting a flock of geese. Sullenberger told the Associated Press he felt that the less restrictive safety provisions would cost lives.
In the world of national politics there are many agendas and voices attached to each change in the law. Meanwhile, everyday consumers are wondering how much sleep their pilot has had, and more importantly, was it quality sleep in decent accommodations or stretched out on a couch in a crash pad.
Until safety regulations and industry need for profit find a suitable balance, pilots will find situations where lack of sleep is affecting their performance. And airline passengers will wonder just how safe they really are.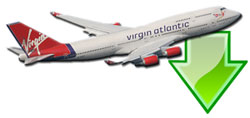 Don't forget... We have a huge selection (over 24,000 files) of free mods and add-ons for FSX, P3D & X-Plane in the file library. Files include aircraft, scenery, and utilities All are free-to-download and use - you don't even need to register. Browse on down to the file library here.