Now available from FlightJack is their first flightsim add-on SimControl. This product is meant for both newcomers and experienced flightsimmers and offers easy to use managing and installation tools for all kinds of add-ons. For full details, click on Read More.
Date: 17th September 2003
From: FlightJack.com
Subject: Shipping of SimControl
Subtitle: SimControl will give you access to thousands of Aircraft, Sceneries and other add-ons for your Flight Simulator.
Reseller: SimFlight.com and Flightjack.com
Pricing: Download version 32.95 Euro or 34.45 USD
Box version 39.40 Euro or 42.95 USD (available October 03)
Contact: Michael Schellscheidt
Today we are proud to announce the completion of our new product SimControl. Your investment in SimControl will be a fractional portion of possible fees you might pay for commercial add-ons! Your benefits will be enormous! With SimControl even unskilled users are able to install and use most of the existing Freeware add-ons.
Benefits:
Microsoft Flight Simulator is spectacular flight simulation software! With SimControl and thousands of outstanding Freeware add-ons your Flight Simulator will be priceless and unique!
Your investment in SimControl will be a fractional portion of possible fees you might pay for commercial add-ons! Your benefits will be enormous!
SimControl will give you access to thousands of Aircraft, Sceneries and other add-ons for your Flight Simulator.
With SimControl even unskilled users are able to install and use most of the existing Freeware add-ons.
SimControl can install downloaded Freeware in zipped or unzipped format!
The biggest problem with Freeware add-ons for Flight Simulator is the absence of rules for the installation process. One of the greatest benefits of SimControl is the integrated validation of all available install files. SimControl checks and arranges all files automatically.
SimControl will check all installation files in order to find missing gauges, sounds, graphics, effect-files, or wrong formats.
The program was proofed with about 500 (!) different zipped and unzipped files; well and not so well organized add ons.
It can handle deep folder structures as well as covered commands inside of "read me" files.
SimControl eliminates all unnecessary files, generates automatically a consistent folder structure for your aircraft, and places all files to their correct locations inside of Flight Simulator.
SimControl identifies standard Aircraft even in third party tools like "My Traffic." Because the aircraft in "My Traffic" are (normally) not usable for flying, you have the opportunity to separate them in your Flight Simulator Aircraft selection windows.
SimControl validates all used paths and corrects errors if possible.
SimControl registers and checks all installed and used gauges, effects, sounds, panels, flights, sceneries, and Air Traffic flight plans.
With SimControl, it is quite easy to change the used panels or sound patterns.
Generate and manage your individual archives of aircraft, sceneries, and air traffic-all are just one mouse click away.
The integrated maintenance assistant checks all facilities in your Flight Simulator and your SimControl archive, and gives you a brief explanation of all errors and problems.
SimControl can correct many internal errors automatically and will help you keep your Flight Simulator clean and fast!
Sim Control manages complete aircraft and scenery archives (even on different hard disks) proofs them, rearranges them and makes them ready to use for your Flight Simulator.
SimControl helps you to maintain an overview of your aircraft, panels, sounds, and sceneries. To do so it generates a detailed installation description file for every single add-on and gives you the opportunity to organize your archive as you like it.
With one mouse click you can preview all graphic and text files, you can move, install and uninstall your add-ons, rename and organize, then order them into groups or delete them.
Install your aircraft, start your Flight Simulator, proof the aircraft, scenery or flight plan without leaving SimControl and then organize the add-on the way you like.
You need no experience for installing add-ons. You need no experience of the internal Flight Simulator structure to use add-ons.
SimControl checks the creation date of all installed files, so you can be sure that you always have the newest gauges and sounds!
Air traffic is one of the most important features; it gives your simulation "the real touch". Many users are disappointed because they do not see much air traffic. One of the reasons is wrong or missing aircraft in the Air Traffic Database. SimControl automatically installs all available aircraft and marks the flight plans that are using a wrong or non-existent airplane. It takes only one click with the mouse to correct this problem.
Even for newcomers it is quite simple to change or add flight plans, because SimControl does not use any special strange terminology.
You can change existing plans, add flight plans, or change the aircraft in use.
And for inexperienced users we integrate a database for all worldwide available airports with their location, city, airport, country and the necessary ICAO code, which is used to identify departure, destination, and other airports.
SimControl uses its own integrated script language and is prepared for future enhancements. With this scripting language, SimControl is ready for all upcoming versions of Flight Simulator; we only have to change our scripting engine.
SimControl is ready for Microsoft Flight Simulator 2004, which was released Aug 2003.
Installing new aircraft in Microsoft Flight Simulator can be a daunting task. Here you find reasons for most of the system crashes that occur: A wrong panel, some old outdated gauges, and your system crashes. SimControl has a wide range of tests, controls and error correction functions to help you through this obscure installation jungle.
The same problem can occur while installing a scenery file. You install new scenery, start Flight Simulator, and the system crashes. With SimControl, you can handle this. SimControl can proof many rules, thereby giving you the chance to eliminate incorrect sceneries systematically.
The maintenance assistant will proof all paths and files and will inform you if there are any problems (in so far as possible).
For SimControl easy installation is not the only goal. We will help you to get most out of your system. For this, we integrated an intelligent Flight Simulator configuration manager. This function helps you to find the best Flight Simulator settings based on your specific machine information. SimControl will find the optimum settings for Flight Simulator. You can set all these parameters manually or automatically and test your Flight Simulator with these settings. It is simple, effective, and very useful for newcomers and for experienced users who want to test or confirm their skills.
This configuration manager works with a pointing algorithm to find the best settings for your machine.
Also integrated into your SimControl is a complete backup procedure, which will zip and save all the important Flight Simulator files. Confirm you have enough free hard disk space for your backup files before you install SimControl!
For experienced users we integrated a special text editor with some helpful features. You can open error-related files directly with this editor. A complete list of all file specific commands will help you to find and correct errors on the fly.
For the most important file types (aircraft.cfg, scenery.cfg, effect.fx, fs200x.cfg, panel.cfg, sound.cfg, flight files, and for all tokens and variables) we installed a complete language database. With a click on a command, you can search or insert it in the actual file. You also have a "pop-up menu" for opening the most important files of SimControl directly: a nice, small, but very helpful tool!
SimControl scans, optimizes, and tests your existing installed files and all new (with SimControl) installed files! So your current (installed) Flight Simulator will be optimized too! You do not have to start from scratch!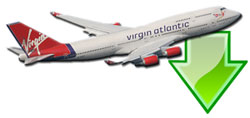 Don't forget... We have a huge selection (over 24,000 files) of free mods and add-ons for FSX, P3D & X-Plane in the file library. Files include aircraft, scenery, and utilities All are free-to-download and use - you don't even need to register. Browse on down to the file library here.