The mighty air combat simulation, once one of PC gaming's trendsetting genres, went into a nosedive a few years back. Changes in the game market have made it tough for highly skilled fans who demand the highest levels of realism to find any new modern combat flight sims on the store shelves, let alone those with modern combat aircraft. However, there are a few developers keeping this marvelously intricate discipline alive, most notably Moscow-based Eagle Dynamics. Debuting in 1995 with Flanker, the Russian studio has continued to advance the series through 1999's superb (and superbly difficult) Flanker 2 and last year's worthy upgrade, Flanker 2.5. Later this year, Eagle will add one more game to this impressive list: Lock On: Modern Air Combat.
Lock On: Modern Air Combat
Feel the power of commanding a modern jet fighter. Fly a variety of combat aircraft in the most graphically rich, audio intense game environment ever created for a combat flight simulator. Lock On: Modern Air Combat combines a broad scope of game play that includes engaging missions, an immersive combat environment, and in-your-face action. Choose from eight U.S. and Russian jets that range from the tank-killing A-10 Warthog and, ground-pounding Su-25 Frogfoot to air superiority fighters like the F-15C Eagle and Su-27 Flanker. Filled with intense campaigns, realistic flight modeling and flexible game options, Lock On will provide unlimited game play action to both novice and veteran flight sim fans.
Lock on: Modern Air Combat Forum
Feature Details:

Eight flyable aircraft, two US and five Russian, and one German (A-10A Warthog, F-15C Eagle, Su-27 Flanker B, MiG-29 Fulcrum A, MiG-29 Fulcrum C, Su-25 Frogfoot, Su-33 Flanker D, and German MiG-29).
The Black Sea region, which includes the Crimean peninsula and the eastern Caucuses, is the setting for the hypothetical, present day air conflict.
Stunning 3D objects and terrain create the best looking world ever created for a flight simulation. Everything from aircraft, to tanks, to buildings, are recreated in unmatched detail.
An incredibly detailed area with dynamic lighting effects featuring, more than 180,000 buildings, 50,000,000 trees, 21 cities, 1,700 towns and villages, 500 bridges, 18 airfields and 8 naval bases.
Realistic sound effects and audio environment that includes communication with wingmen, AWACS, tankers, and tower/approach controllers.
A range of player missions including training, quick start, fast battle planner, and at least 36 individual missions, each with its own background and story.
Multiplayer for up to 32 players via LAN or at least six over the internet, go head-to-head or take part in cooperative missions.
Scalable realism and difficulty levels for the beginner and expert pilot are included. For example, options for extra-powerful engines, anti-spin control and easy landings make it more accessible for beginners. For the advanced flight enthusiasts there will be ultra accurate rates of acceleration, fuel consumption flight range and others. Even the famous "cobra" move will be possible in the Su-27, Su-33 and Mig-29 aircraft.
Feature / Review:
In taking a prerelease version of Lock On for a spin, it's readily apparent that, despite the new name, this is not a wholly original game. Like the many Flankers before it, Lock On focuses on late-model jets contesting a region in and around the southern Ukraine where it borders upon the Black Sea--including the Crimean Peninsula, the locale of choice for all three prior efforts. In addition to its similar geography, Lock On has many of the same aircraft, much of the same control layout, and the same general feel of its predecessors. The Flanker series ranks right up there with the best the genre has ever had to offer, and Lock On adds to this legacy in important ways.
Yet even veteran Flanker pilots will find plenty that's new in Lock On. For starters, the game presents a total of eight flyable aircraft, three of which deviate from Flanker's traditional recipe of Russian-only planes and instead fly under the NATO banner. While three of the eight are virtually identical machines (the German MiG-29A, Russian MiG-29A, and MiG-29C), Eagle has also included the Su-25, Su-27 Flanker B, and Su-33 Flanker D. There are also two brand-new arrivals, the sleek and highly maneuverable F-15C Eagle and the not-so-fast A-10A Thunderbolt. Perhaps the most interesting and satisfying inclusion is the Thunderbolt, known affectionately as the "Warthog" for its rather unusual appearance and relatively sluggish performance. The attack jet rose to prominence in the first Gulf War, where it destroyed more than its share of Iraqi armor, and it can be used to similarly destructive effect in the game.
In our test sessions, we found that Lock On's aircraft delivered as expected. Flashy fighters zipped and darted authentically, durable planes withstood heavier attacks, and less-agile planes were just that. At the same time, exploiting the distinct strengths of each craft takes a very long time indeed, which should please serious jet jocks. The computer-controlled pilots mostly seemed to behave in a believable fashion, dodging and attacking when the moment was right, releasing chaff and flares just when they should. Still, we did notice some odd tendencies--such as AI wingmen that mirror your movements too flawlessly and AI enemies who occasionally neglect to finish things off when they're in a good position--but Ubi Soft assures us that more polish will go into the game's AI before release.
It should be noted that although Lock On will feature plenty of scalable options for rookie flyers, at its most difficult settings it's an extremely demanding affair that requires hours and days of exposure and study to even partially comprehend. With well over 200 unique commands, viewing options, and weapon and navigational operations, the game seems quite challenging at the higher realism settings. With all rookie aids removed, you'll have to rely only on the authentically cryptic instruments and displays and your flight experience. At this level, you'll find no cheats whatsoever--even some of the user-friendly external perspectives you'll find in the lower levels are eliminated.
Of course, realistically modeled flyable aircraft would be of little use without lots of targets, lots of incidental scenery, and a believable environment. And Lock On will have an abundance of each. The game will model a total of 50 individual AI-controlled warplanes (each with unique behaviors and payloads), 140 unique forms of aircraft-deliverable ordnance, and 50 varieties of ground vehicles and artillery.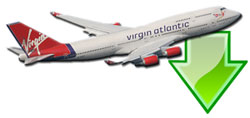 Don't forget... We have a huge selection (over 24,000 files) of free mods and add-ons for FSX, P3D & X-Plane in the file library. Files include aircraft, scenery, and utilities All are free-to-download and use - you don't even need to register. Browse on down to the file library here.