Flight simulators have been absolutely massive for many years due to the authenticity they preach when it comes to representing our favorite aircrafts and parts of the world. However, the world of simulation has been changing drastically over the last few years as additional features have been able to be included that can help turn your desk into an actual flight experience itself.

With the advent of mobile tablet devices, it was only a matter of time before somebody created an authentic tool to help guide your flight simulation experience with the help of your tablet.
SimControl helps to really take the simulation experience by the scruff of the neck and gives you a far more realistic experience, unlike anything you would find from any other app at the moment. It gives you the ability to completely reposition your aircraft, change the weather and the effects of the world around you and even put your aircraft through various fail experiments to see if you can work out the solution before you meet an untimely end! These extra features add hours of playability to your simulator of choice, and helps you get a far more realistic training program for years to come.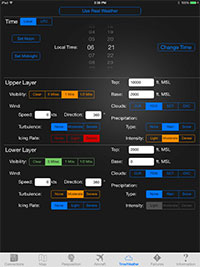 Without the need to have to get out of your chair, exit out of the simulation or even pause the simulation you can make real-time changes to the simulation experience on your PC with just a few swipes of your finger on the tablet. This helps create a whole new experience for users of simulation software, and helps you really improve the viability of using the simulator to gain a closer experience to the real thing.
No longer will you need to cut out of the game to move to a new airport, or change the weather or the traffic in the sky. You can now change all of these features with your tablet as you fly through the skies, cutting back on hours of trial & error changes that waste so much time starting & reloading the simulator. It's an entirely new system for fans of the series who want to make the game easier to play, and easier to enjoy.
Without all the back-and-forth you can save yourself a lot of trouble with the help of your tablet. With the ability to totally alter the world around you with a few clicks, the ability to try out emergency scenarios and put yourself through a more rigorous training program is easier than ever to do with the help of SimControl.
Key Features
Reposition your aircraft in real-time to any airport within the database in your game – this takes just a few swipes and you can go from one part of the world to the next without having to quit the game, restart to make any long winded changes. You can do all of this within seconds now, far quicker than you would be able to without the help of SimConrol

Change the aircraft you are currently piloting with the same ease – no more waiting for the launcher to re-appear and no more long waits for the simulator to start back up. Instead, you can easily make your simulator just swap into the new vehicle there and then. You can even edit the paintwork of your aircraft with the same ease, with just a few clicks on your tablet screen you can totally alter what model of aircraft you are flying and how it looks

Alter weather settings to be exactly what you want them to be – with multiple layers and styles available you can put yourself through the paces of flying into the center of a storm, or you can change the skies to be as clear as day if you don't like the look of those upcoming clouds. With full control over how the skies will play out for you, the simulation experience becomes truly 100% your own idea

You can even bring in real-time weather settings from the real world into the simulator with just a few clicks – this will optimize what the METAR weather settings state in your local area to give you the same view in the simulator as you do out of the window in your room!

Accurate flight tracing with an overlay that appears on the map, showing you a realistic IFR chart prompting you exactly where you should be going – just as you would have in the cockpit of a real plane. This excellent gadget makes navigating flights easier than ever and takes away from the incredible difficulty some have with navigation

Simple Wi-fi connections make it easy for you to sync up your simulator and your tablet – both software support each other 100%, so there should be no connection or optimization issues.

You can recharge your batteries and/or refuel with just a few clicks on the tablet so if you don't want to have to interrupt a very enjoyable flight pattern you are on because of fuel problems then this simple feature can save you these problems – it might not be for full authenticity but if you are practicing flight paths or just having some fun this might be the best solution for you!

Dedicated features have been included to allow you to put your aircraft into any kind of situation – from an engine malfunction to damaged systems, you can make your flight back home even harder and see how you would cope in an emergency situation that needs your utmost experience and attention to get yourself out of

Currently supports both FSX & P3D, with support for ELITE & X-Plane expected in the near future
About Azure
Azure are an Oviedo-based simulation team that have been involved in the creation of software for various simulators across the years, and have been a key component within the flight simulation world since 1987. They have been approved by government authorities to assist with various simulation projects across the world.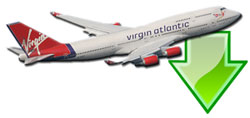 Don't forget... We have a huge selection (over 24,000 files) of free mods and add-ons for FSX, P3D & X-Plane in the file library. Files include aircraft, scenery, and utilities All are free-to-download and use - you don't even need to register. Browse on down to the file library here.