For flight simulation fans who like to take things to the next level, there are various tools and downloads available to you at the moment which will make it far easier for you to create the kind of effective and balanced level of performance and realism that you would have been hoping for. One of the most reliable products on the market for this at the moment is the brilliant G750 Simulator by Flight1. It's a side software package that runs in conjunction with our simulator, and offers an incredible level of detail and realism within the package and ensuring that you have access to one of the most comprehensive pieces of flight support technology out there at the moment.
The nature of the project as a whole is extremely detailed, making it easy for you to fly aircraft with this tool at your side providing the information and the data that you are in need of during the flight. As far as third party software goes, this is one of the most effective that you can possibly put to use with simulators.
What is the G750 Simulator?
This entirely standalone creation of the GTN 750 GPS system is one of the most effective programs of its kind that has ever been released. It provides the user with a much greater level of depth and control over their GPS, making flight far more enjoyable in just about every way. The software itself is not used to be put into a flight simulator or a virtual cockpit as you may be more used to with your typical flight simulation add-ons. No, this package is running directly on its own and can be put on a full monitor if you are using a dual+ monitor function. This makes it much easier for you to start running the GPS in the background; you can even run it on a different machine that is on the network and still feed the results back to yourself. In terms of depth and strength, few compete.
It's displayed on a tiny touchscreen monitor that is easy to follow and understand, making it easy to pick up the data and the information which is being transmitted by the software in the first place. In fact, it becomes what is widely recognized as the most authentic recreation of a GPS system that has ever been used within a flight simulator. By building up muscle memory and minimizing the negative transfer of training, you'll have a much steadier level of performance than you may have been used to.
As one of the most important tools that you can have in the cockpit alongside you, it makes perfect sense to bring this kind of project into things along with you. On-screen touch keys make it easy for you to browse the system and find all of the right information as you fly, and easy to manage menus will make it even easier to manage the entire situation and give yourself the perfect way forward. In fact, this offers a functionality and level of performance that more or less ensures that you will never be more than a simple click or two away from getting to the function that you must use.
It works by making sure everything is balanced in an intuitive and easy to use system, and comes with some hugely detailed training programs that make learning and improving usage during flights so much easier. It helps you to become more intuitive as you run through a range of training manuals and fresh scenarios, giving yourself plenty of food for thought and improving as a pilot whilst you go. It's built around giving you the kind of experience needed so that, if you ever use one in real world, you will have absolute control over the aircraft and its performance.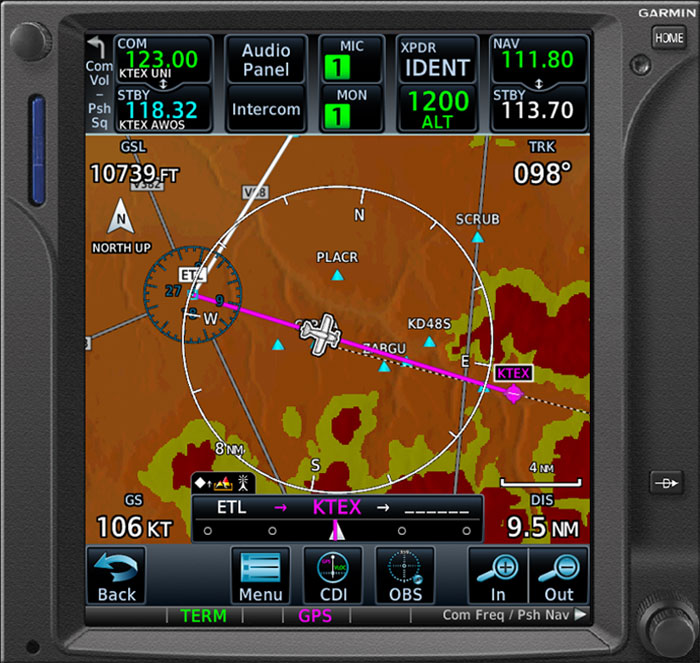 Main Uses
Used for helping the professional become more accomplished at what they are doing, ensuring that they can become a more comfortable and engaged pilot by becoming far more comfortable in dealing with the rather unique challenges of managing technology and equipment like a GPS whilst you are flying

Become a much more comfortable user of this system, getting used to the interface and the way that the hardware actually operates. As its built on the real thing, this simulation is perfect for giving yourself control and understanding over what you are doing as you start to move forward

Learn how to use the simulator as you fly between airports, giving you more confidence in taking on the use of a GPS and managing things like the weather, the conditions and the overall duration of the flight to improve your overall levels of flight competence and your confidence levels

Learn how to take on more advanced skills and techniques such as managing OBS mode, taking on Vertical Navigation effectively, learning how to fly holding patterns as well as DME arcs – this teaches you all of the little tricks that you need to become the best pilot you can be

Maintain a far better flight proficiency overall as you can start to cut down on the time wasted getting lost or changing directions, thanks to the live feedback provided by your aircraft. It's the best way to get used to the lively nature of the cockpit in many different ways
Key Features
HD moving map that works in live time to help you stay in knowledge of where you are and what is coming up and ahead – uses full data integration to make sure that everyone you are thinking of and learning about is built around genuine information and responses from your machine

Touch and drag user interface makes mastering the tool very easy – now you can easily edit flight plans and the like using a very easy to use interface. This makes it a whole lot easier to get it working just as you would have originally intended, improving performance massively

Graphical flight plans and airway navigation that makes it so much easier to prepare yourself and understand what lies ahead. This will easily make your life so much easier as you try and master the little changes and differences between this and the normal navigation options provided in base simulators

A huge worldwide database of everything from obstacles and events right down to cities, roads, rivers and lakes! This manages to fit the same stuff that pops up on the real thing into the simulator. This makes it much easier for you to fly with accuracy and avoid potential problems

AeroNav terminal procedures charts, airport information and a terrain maps are all added in to make sure that you are referencing the correct information as you fly. This makes it so much easier to manage yourself moving forward, improving your understanding of what makes using a GPS system so useful
Master Simulation
Detailed training programs that are made for taking you from the apprentice to the master in a relatively short space of time. From the training guides and the pre-flight details that you can learn, you will quickly realize the massive importance of flying an aircraft and learning on the ground

Video details and courses to go through that will solidify your knowledge of what you are doing and how you can get used to using something as powerful as this. Learn how to appreciate everything that you are taking on and what you need to strengthen and master very quickly

Learn how to use the GTN 750 in far more advanced and challenging circumstances, helping you to get used to being a proficient user of this kind of hardware. This offers the perfect recreation of the real thing, giving you both professional and effective usage for becoming a better pilot

Get used to the main ideas of what makes a simulation far more comfortable for you to undertake; this is loaded with great ideas that you can benefit from with ease, making your flight become a whole lot more comfortable than it was in the past, improving every single attribute

Get used to how to master your aircraft and learn how to deal with the more challenging problems that can come up when flying something like this – the usual issues that might hold you back and throw you can soon be conquered and made much easier to manage moving forward
System Requirements
Any of the following simulators - Lockheed Martin Prepar3D Version 2.2+, or Microsoft Flight Simulator X SP2 with Acceleration, or Gold edition. This software is NOT compatible with previous versions of Prepar3D® or Flight Simulator X SP 1!
Any Quad core or better processor
A graphics card of atleast 1 GB (nVidia Recommended)
At least 400 MB
A minimum of 4GB Minimum Recommended (for single computer use)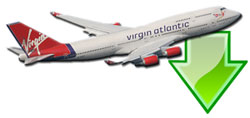 Don't forget... We have a huge selection (over 24,000 files) of free mods and add-ons for FSX, P3D & X-Plane in the file library. Files include aircraft, scenery, and utilities All are free-to-download and use - you don't even need to register. Browse on down to the file library here.