In recent years, we've heard a huge amount about new simulators. From the Dovetail takeover of Microsoft Flight Simulator to the development of X-Plane, we have plenty of options. However, there's always rumors that a new name might come along and shake things up.
Every year, it feels like a new contender briefly emerges as a potential candidate, before fading. We see many simulators appear and then just vanish into the atmosphere again. From funding problems to licensing issues, there's always a fundamental gap that stops creation from going ahead.
However, this may be about to change.
Introducing JetWay, the latest idea to hit the market for a new simulator. Headed up by Russell Williams and Jet-Fuel Studios, this new simulator has already caught a lot of interest. The most unique part, though, is that Williams and co. are turning to using a Kickstarter fund. Many other ideas have fallen flat in the third party simulation world – could this finally change that?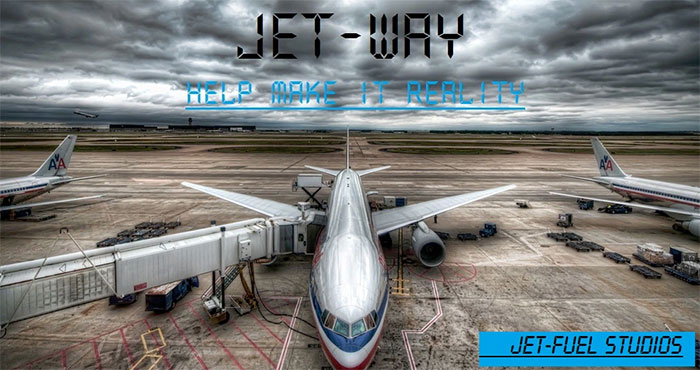 JetWay, then, is likely to introduce some new changes and ideas to the world of simulation. However, doubts already exist in the community about whether the project will ever get finished. After all, this isn't the first – or the last, sadly – new simulator to get a press release.
The plan then, at the time of writing, is for a September 2017 single-player release. With multiplayer allegedly not too far behind in the 'things to implement' list, this is sounding encouraging. However, the schedule is incredibly ambitious for a small development team.
With supposed experience in real-life flight for development of "major flight simulation title" this may be different. We'll be bringing you regular updates as to what the team can offer, as we hear more.
In the meantime, feel free to view/contribute to the cause.
The Challenges Ahead
First off, you should ready the FAQ on the funding page. It's got good information and the team are quite frank about the challenges ahead. And that's what we want to look at before we take a look at potential features and implementation.
First off, the developer is quite open on the page about the timing this is all going to take. At least they are honest; too many crowdfunded gigs have ambitious timing and never admit it's out of sync with reality.
The other big challenge is funding. However, given that they have closer to three times the amount needed than double, that appears to have been corrected. Also, Russell is quite open about the fact that impending parenthood will impact on the time and financial input he can make. They reckon they have the core mechanics ready to dance for the project, but need time to make it all work.
Seemingly the team have the design in place, the flight mechanics and the coding is started, too. The plan appears to be to make a simulator that is both interesting and attractive. Many seem to be one or the other, so the hope is that this simulator can bridge that challenging development gap that appears to exist.
What's Coming?
Want to see more about this? Well, keep an eye out for the tech demo coming. The plan is that within four months they'll have an Airbus A380 and a Phoenix Airport development completed for testing. It's also supposed to come with taxing, take-off and aircraft loading features implemented.
This is due to be released in the near future, so we'll keep you updated on that in the future.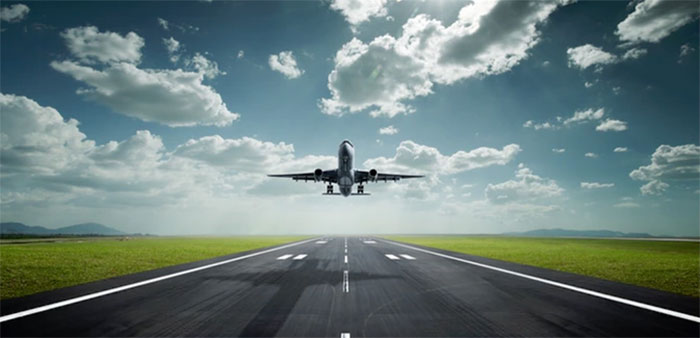 Aimed Features
Some of the aimed features will include;
The ability to actually step in and out of the aircraft. This is a small but major implementation, if made possible, that would make a pretty big difference. This will be done in first-person, too, which is another nice touch to add.

Making the whole aircraft functional. This means that everything from locking cabin doors to COMs being in use will be made active. We'll wait and see just how true that aim becomes, but it's an ambitious and exciting plan to have. Hopefully, they'll get this right like nobody else has.

Start or join an airline of your choice. Whether you want to fly for your local airline or you want to jetset around the world, you'll find lots of options (hopefully) to pick from. No mention yet if licensing will be an issue, so we'll have to wait and see.

Ground services and airport details will be made more exciting and in-depth than ever. This has always been a minor let down in the development of most airport sims. Hopefully, this will go some way to correcting that problem. Flights should feel far more alive, as should the airports themselves!

General and improved sound quality, from new cabin noises to co-pilots speaking to you. It will be a nice touch that, if you ever use any third party mods, you'll be aware does a good job. This sounds great and projects the right kind of atmosphere from within the cockpit.

Struggling when flying? Then let your co-pilot get involved! This aims to make your team more engaged than ever. Now you can get help, so long as the co-pilot you are flying with has the skills needed. If they don't then you have to take on the task yourself, awesome!
Other Intentions
However, some other ideas were suggested in the profile for JetWay, including;
The chance to interact with passengers, speaking to them using a multiple choice menu wheel. This sounds awesome and would add a more immersive feel to the flight itself. At the moment flights can feel dull and a little unwelcome; this would go some way to fixing that problem.

Making sure passengers respond to how you fly, too. Sick of seeing passengers engrossed in books when you are flying like a maniac? Then this will change that. The hope is that this will make pilots have to change their flight style to make sure that passengers will feel comfortable during the journey.

The ability to use both IR/VR compatibility. Again, this sounds a little ambitious and we'll wait to see how the team handle that particular challenge!

As we mentioned before, the co-pilot will need high skill level to be of any use to you. However, the pilot will level up as time goes on, making sure that they grow as a pilot with you. Not cutting the mustard? Then sack the guy! Get in a new pilot who you can trust.

Walk around the airport until you are ready to fly. A small but essentially important add-on that really improves authenticity.
Will all of these features be added? We sincerely doubt it. That's just the old pessimistic side talking, but it's pretty easy to see that this is a big project that's going to be tough. We just hope that it does come to fruition – the market needs new, exciting competition.
Comments below!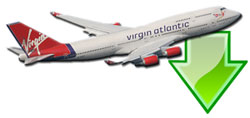 Don't forget... We have a huge selection (over 24,000 files) of free mods and add-ons for MSFS, FSX, P3D & X-Plane in the file library. Files include aircraft, scenery, and utilities All are free-to-download and use - you don't even need to register. Browse on down to the file library here.